Syncing your O365 email on your Apple device using the built-in email app
Your Apple device comes with the iOS Mail app.  This built-in app can be used to easily sync your O365 email with your device.
The steps below show you how to connect your Apple device to your O365 account.
Note: You may also want to consider downloading the free MS Outlook app from the Apple Store to use instead of the built-in iOS Mail app.

Your results may vary…
Apple occasionally changes the settings configuration for their apps, so these directions may not exactly match the options you see. Use these steps as a guide or consult Apple's website for your particular device.  You can also reach out to HDF for support.
The steps below are accessed through your iOS device's Setup app.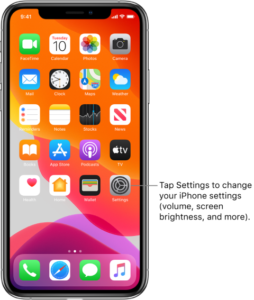 Add an Account

Go to your iPhone or iPad's Settings > scroll down and tap Accounts & Passwords > Add Account.

Note: If you're still on iOS 10, go to Mail > Accounts >Add Account.

Select your Account type

Select Exchange.

Do *NOT* select "Outlook.com"

Enter your email address

Enter your O365 email address and a description of your account.  This description is for your purposes only and can be anything you'd like to identify this account.  We suggest including your company name: i.e. HDF O365

Tap Next.

You will be prompted to sign into your O365 account.

Tap Sign In.

Enter password

Enter the password associated with your email account. Tap Sign in or Next.

Accept request

The Mail app may request certain permissions. Tap Accept.

Choose services

Choose the services you want to sync with your iOS device and tap Save. You're done!

Confirm your calendar and contacts are syncing

Open your built-in mail, calendar and contacts apps to confirm that your data is syncing with each of them (typically, if it is syncing with one, it will sync will all of them).
If you have questions about this, please let us know and we will be happy to assist you.
Take care,