There is more to using a search engine then just typing in words…
Entering a search word or phrase in a search engine is easy.  But does the most relevant (to you) page show up in the first page of results?  Do you spend too much time rummaging through the pages and pages of results looking for the one that holds the answer to your query?
This article covers many tips and tricks for coaxing your favorite search engine to produce the relevant pages near the top of the list.  Don't miss the biggest tip about locating Google's Advanced Search form.

Some things to note:
The tips in this article are for searching in Google, however, many of these tips will work in any search engine.
Search Engines put ads at the top of search results.  These ads do *NOT* always follow your search criteria.  They are related to your criteria, but they are based more on advertiser's payments than your criteria.
Search criteria is case insensitive – You can enter it in any case you choose.
Many of us simply use Google by typing in a few search words.  Often times, this is all you need to do for the results you are seeking to be listed as one of the first few items.  Other times, we try and try to formulate our search criteria and we keep coming up with answers to someone else's questions.
Search engines, especially Google's, have gotten a lot smarter since the early days of the Internet when they were only able to return pages which exactly matched the criteria you entered.  They have expanded to include much more data, and the ever advancing AI is better able to understand your questions providing more accurate results.  Despite these advances, and sometimes because of them, we are often still stuck trying to find a needle in a haystack.
The following options should help you craft your search criteria better in order to limit the results list and end up with your desired pages closer to the top of the list.  Don't miss the tips at the bottom of the article, especially to learn about Google's Advanced Search form.
When search engines first appeared, they worked by matching your word or phrase exactly against the pages it had stored.  With AI, search engines can expand upon your search criteria and deliver results for topics related to it instead of just exact matches.  However, if you are certain about the criteria you seek and you don't want AI changing it, you can place your word or phrase within quotes to search for exact matches only.
You can also use quotes around a single word to ensure that only pages that include that word are in the search results.
"birth certificate"

Pages that include the phrase "birth certificate". Pages that include either "birth" or "certificate" alone are not included.
If you can't remember the whole search phrase, or the lyrics to the song you want to find, you can replace the missing words with an asterisk.
"what a piece * man"

Pages that include the line from Hamlet.
You can use a minus symbol (-) to indicate that you would like to limit the results to those that specifically exclude pages containing the word that follows the symbol.  There used to also be a plus symbol (+), but this was removed.  You can use quotes (see above) around a single word instead of using the plus symbol.
Windows -microsoft

Provide pages related to Windows (the kind built into a home), excluding pages related to Microsoft Windows, the operating system. Provide pages related to Windows (the kind built into a home), excluding pages related to Microsoft Windows, the operating system.
Entering a word preceded by "Define:" will give you the dictionary definition of the word.
define: padentic

Above the list of results pages (related to word) will be a block with the dictionary definition of the word.
Limit search to a site or domain
If you want your results to come from only a particular site, you could open the page for that site and locate their embedded search engine, or you can tell your search engine to limit the results to that site by appending your criteria with "site:washingtonpost.com".  You can also use just a top level domain (i.e. edu).
Olympics 2022 site:espn.com

Pages related to the Olympics of 2022 posted on the espn.com site only

football site:edu

Pages from education domains that include the word: football. i.e. College football.
Limit search to a particular file type
If you know that your result is available in a particular file type, you can limit your search results to that file type by appending your search criteria with "filetype:pdf" (or "docx", "ppt", etc.)
supply chain economics filetype:pdf

PDF files related to supply chain economics.
Entering "Weather" followed by the desired zipcode will give you weather report
weather 20002

The current weather report on Capitol Hill
Local time of a particular city
Entering "Time" followed by the name of a city will give you the local time at that location.  You may need to provide the country as well if the name of the city is not unique.
time rome

The current local time in Rome, Italy.
You can use your search engine to convert measurements and currency from one unit to another.
20 miles to km

32.1869 Kilometer

$200 to Yen

23,115.60 Japanese Yen
Google will return the tracking information for your package by entering your tracking number.  This may save time over entering the specific carrier's site, and entering it there.
TIPS
Google has an Advanced Search:
After getting results from a search, you can click the gear icon in the upper right corner.  This brings up a side menu from which you can click "Advanced Search".  The Advanced Search form allows you to control your search criteria even further than the parameters listed above, including limiting results based on last page updates, country (region), and language.
If you are having problems finding the results you seek:
Gradually refine your search criteria
Use words/phrases that the website would use

This can be construed as the Jeopardy issue: the game show that requires contestants to provide their answers in the form of a question.  Search engines are now smart enough (usually) to answer your questions with results, but to help them along, try entering your criteria as the answer you are looking for, i.e. enter it as the phrase you expect to see on the resulting pages.  For instance:

Enter "computer booting problems" instead of "why won't my computer boot?"
Enter "best laptops of 2022" instead of "which laptops are best in 2022"

Don't introduce extraneous words

Longer phrases may get you more accurate results, but they can also confuse the search engine.
Enter "German restaurants near me" instead of "Where can I find German restaurants that deliver"

Spelling is less important than it used to be

Search engines try to correct misspellings, and give you the results based on their corrections
You may want to confirm that the results are based on your actual criteria when entering an uncommon word, to make sure the search engine hasn't "corrected your spelling".
If you have questions about this, please let us know and we will be happy to assist you.
Take care,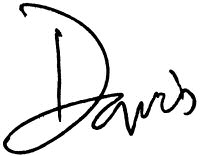 Toggle title
Toggle content goes here, click edit button to change this text.